Having problem with the cost of treatment?



Pay monthly for your treatment with Southborough Dental Practice's Payment Plan option!
We realise that whilst many people would like to benefit from the treatments available, paying in one instalment can prove difficult. Unfortunately, for many, delaying the treatment can result in on-going discomfort and may incur additional cost if the problem deteriorates.
We have partnered with specialist finance provider Chrysalis (
www.chrysalisfinance.co.uk) to offer a range of finance plans, enabling you to spread the cost over an agreed period that fits within your budget, very often on an 'interest-free' basis.

Calculate for yourself the monthly repayments for your treatment by entering the cost in the Chrysalis calculator:

How do I apply?

After your appointment with a dentist, you will receive a copy of your treatment estimate, along with a link to your finance options. You will be asked to complete a simple application online via the Chrysalis website, and you will be given an answer the same day.
Once approved and processed, you will receive written confirmation from the credit provider. We may then commence treatment.
How much can I borrow?
You can borrow between £350 and £25,000, subject to status. You must be over 18 to apply, and you must have lived in the UK for at least 3 years.
Do I have to pay a deposit?
A deposit is not required, but if you want to pay one and so reduce the amount you borrow, this is completely up to you.
How much are the repayments?
Depending on the amount you borrow and whether you pay a deposit. Our team will show you, completely without obligation, the monthly repayments for your particular treatment.
How do I make the repayments?
The monthly payments are collected by Direct Debit, starting one month after you sign the credit agreement, and are subject the usual guarantee from your bank.
When can I start the treatment?
Immediately - as soon as the credit agreement has been signed and appointment are booked.
What if I decide that I don't want the finance?
There is a statutory 'cooling off' period of 14 days after signature during which you can cancel the credit agreement with no cost to you. However, if you have started any treatment which would have been financed, you will have to make other arrangements to pay for it.
Who provides the finance?
The finance is arranged through Chrysalis Finance Ltd., a company authorised and regulated by the Financial Conduct Authority to carry out the regulated activity of credit broking under Firm Reference Number 631193
*Amount of Credit £2,000. Total Amount Repayable £2,520. Repayable by 60 monthly payments of £42.00. Representative 9.9% APR variable. Finance is Subject to status and full terms and conditions apply.
Ramona Fathi trading as Southborough Dental Practice is an Appointed Representative of Financing First Limited, which is authorised and regulated by the Financial Conduct Authority to carry out the regulated activity of credit broking
www.chrysalisfinance.co.uk

Fancy a whiter smile?

We have put together an affordable package just for you... it includes:

15 minute consult and impression taking


hygienist visit to get your teeth gleaming (normal price £59)

15 minute fit of trays and instructions (normal price £450) all for the cost of £350

Please note: if you decide after the initial consultation that you do not wish to proceed, a min. charge of £55 will occur.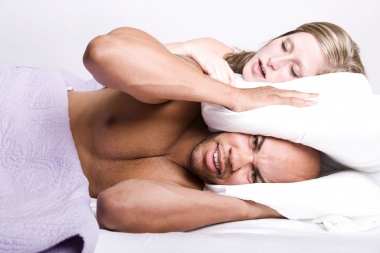 Having problem with snoring?
We have partnered with
S4SDental to build tailor made intra-oral appliance used in the management of sleep breathing disorders specially for you.

For more information and initial consultation please book an appointment with our specialist Dr Ramona Fathi.